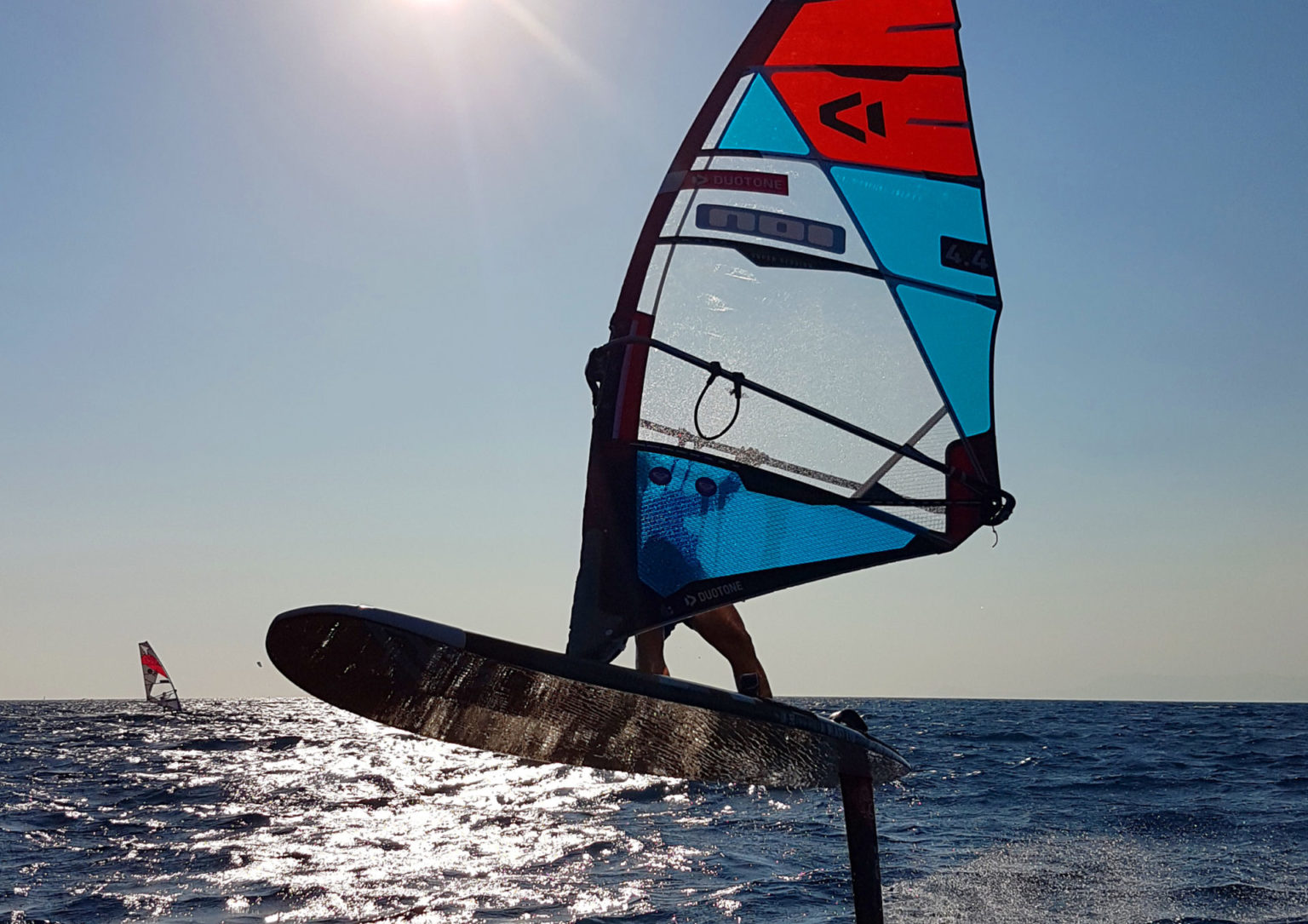 PROCENTER RHODES
WINDSURFING HOLIDAYS
Visit our website and discover the world of windsurfing!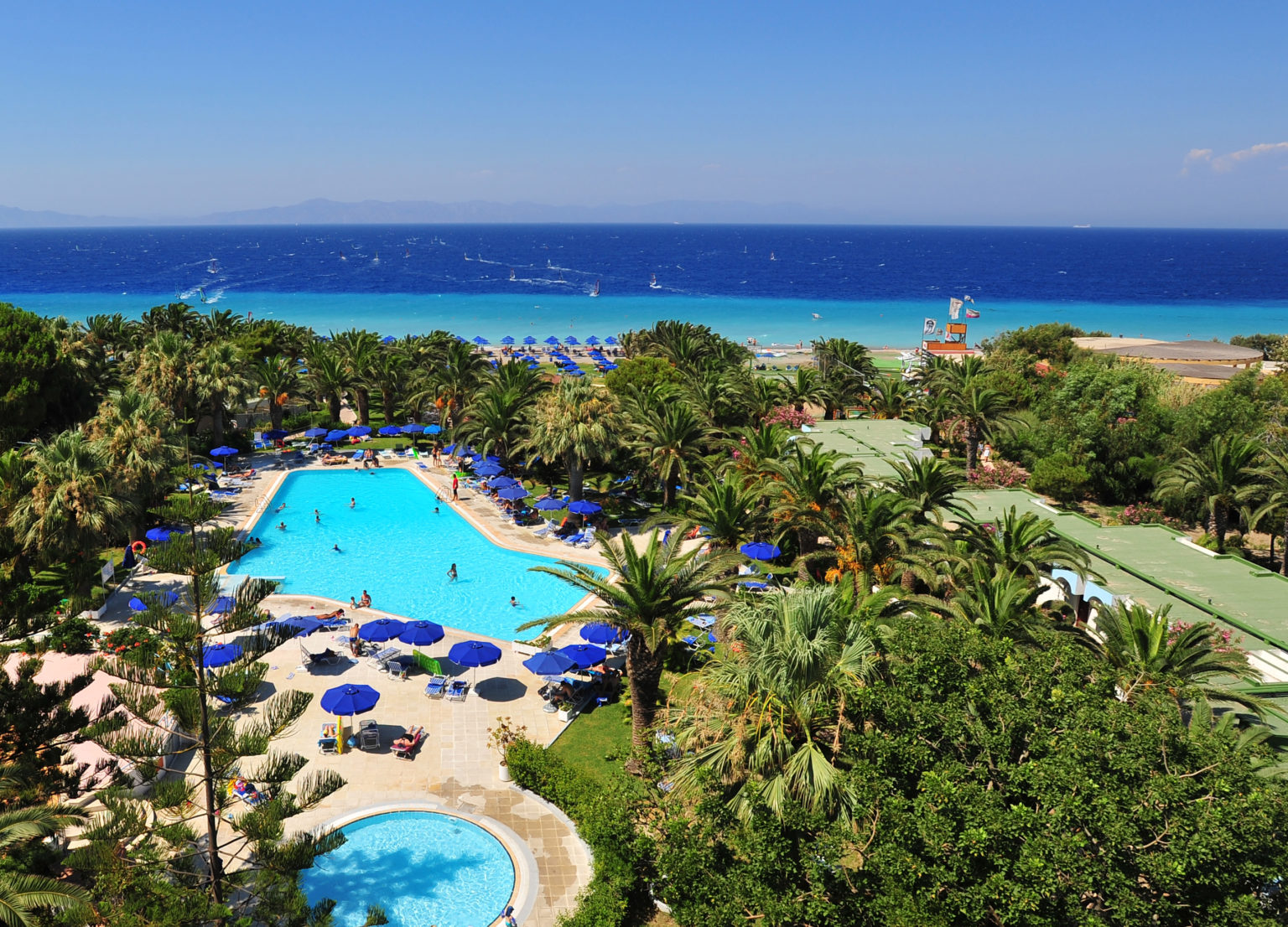 Accommodation
We are expecting you
Choose from a number of perfect accommodation options !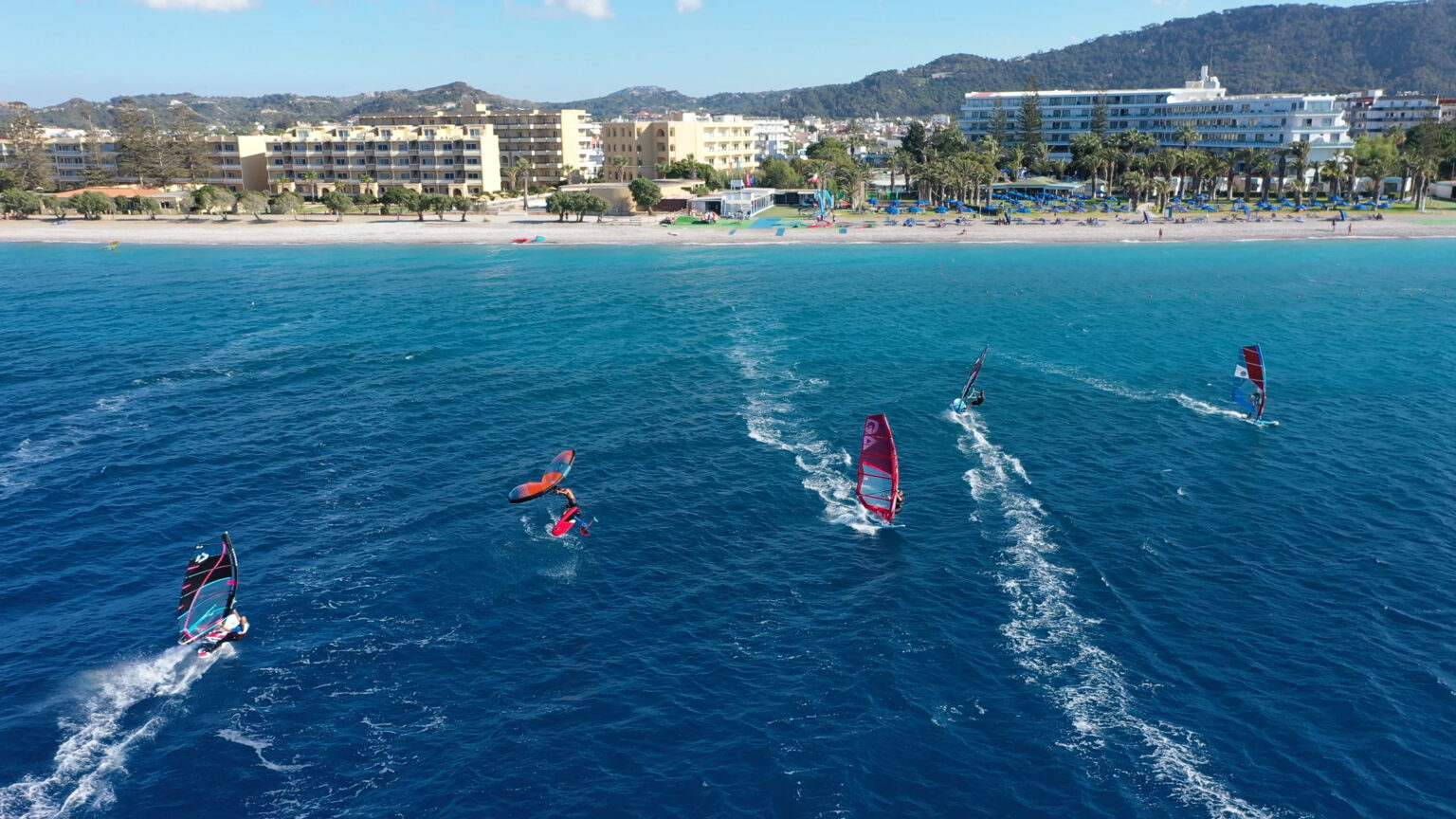 Top Equipment
Top wind conditions
We provide only the newest and best material in our 3 centers!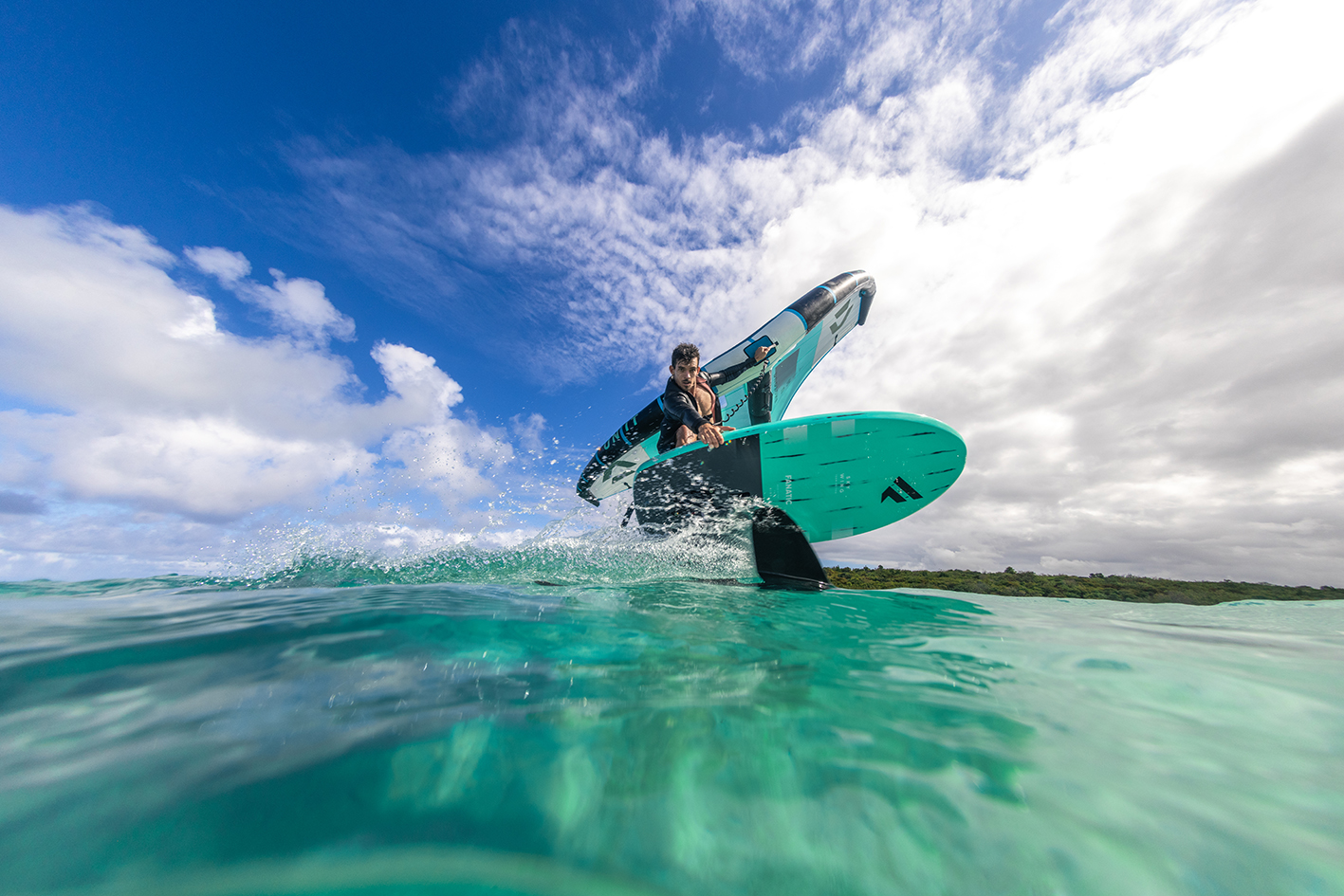 The Center is ready...are you as well?
WING FOIL
Discover the new generation of flying over water! Rent and learn directly at our station.
Rhodes is one of the southernmost islands of Europe, offering an amazing climate only a few hours away!
The wind has decided to always spoil us with the best sailing conditions on this beautiful island!
Whatever your heart desires, you will surely find it on our paradise island! Relaxation, culture, nightlife, holiday pleasures, sport services and much more are  here to choose from.
Located on the west coast of Rhodes -the second largest Greek island- a beautiful hotel with 3 adjoining windsurfing centers is ready to welcome you.
In the popular area of Ialyssos, next to the village of Trianda, windsurfers, family and friends will find their perfect vacation spot.
Our dedicated, international team is excited to get to know you.
We are having the time of our lives, only you are missing. Visit us soon!
Your ProCenter Team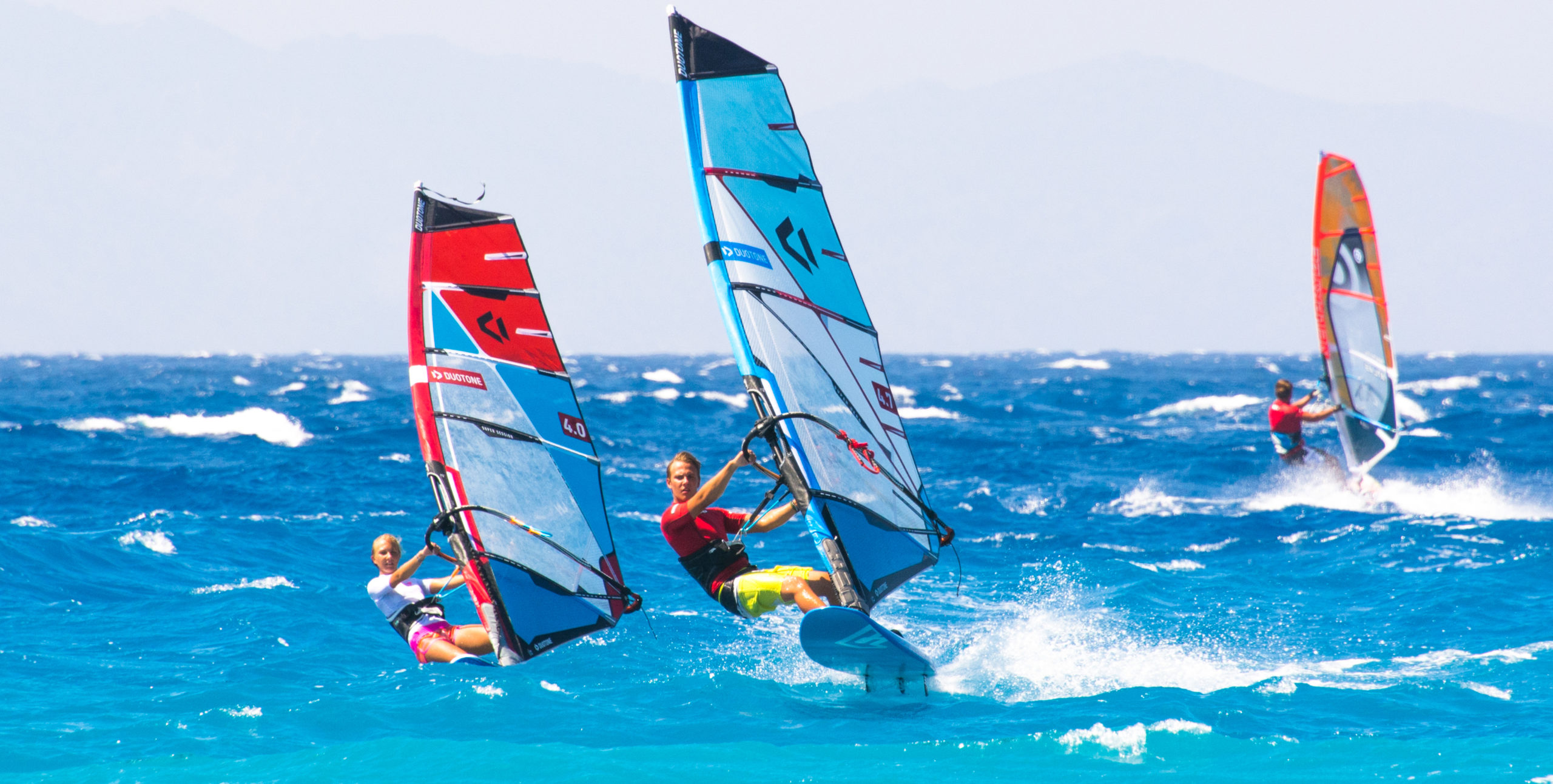 more than 30 years of experience!
After more than 3 decades on the beautiful island of Rhodes, we gladly enhance your stay by sharing our secrets.
You want to explore historical and/or gastronomic highlights, discover solitary beaches or party till dawn?
We gladly share information from our vast pool of experience.
Our professional team is always eager to assist you. The only "job" during your windsurfing stay is to enjoy the grandest of holidays.
Convenience & Sightseeing
All services in one place!
Season start 2023
Procenter
We are preparing the coming season!
With a opening from the 20.04.2023
Check also our new Wing-surf page!
Camp 2023
"JIBE, SPEED, FITNESS & FUN"
Windsurfing Camps with Martin Brandner, EX F2 and JP manager
June 4th – 11th, 2023 and September 3rd – 10th, 2023
Due to success in 2022 and high demand there will be two camps in 2023 with Martin who was F2 Brand Manager for a decade and then founded JP and ran it for two decades.
With these camps he breaks new ground by using a simulator he developed, drone videos for video analysis, special mental training, radio equipment and much more. 
If you finally want to manage to do 9 out of 10 jibes or just want to perfect you jibes then this is your Camp.
Pictures don´t convince or just longing for the sea?
Take a peek at our live stream webcam situated directly at the beach of our windsurfing center.
Find our Surf Shop not far from the hotels and the windsurf stations in the middle of the tourist main street.
Our brands include Roxy, Quicksilver, Neilpryde, ION, Duotone etc...
Our clients will get a 10% discount on all articles in the shop. Ask for your voucher at the centers. Our opening hours: 10:00- 13:00 and 18:00 -22:30